We spent Thursday afternoon at the zoo. It was so nice to be able to get outside! There is a lot of construction going on at the zoo right now and some of the animals aren't out yet, but we had fun. The animals that were out enjoyed the nice weather too.
The new area opened for the lions last year. When we went this time there weren't very many people there, so we were able to get pretty close to the lions. One of the lionesses was as intrested in us as we were in her. She was almost pressing her nose to the glass! (Sorry the pictures were taken inside a cave so they aren't very good!)


The girls really wanted to go pet the goats. They were really sad when we got there and it was locked. Lou brought them to the fence and that was enough to make them happy. We spend forever petting the goats!
A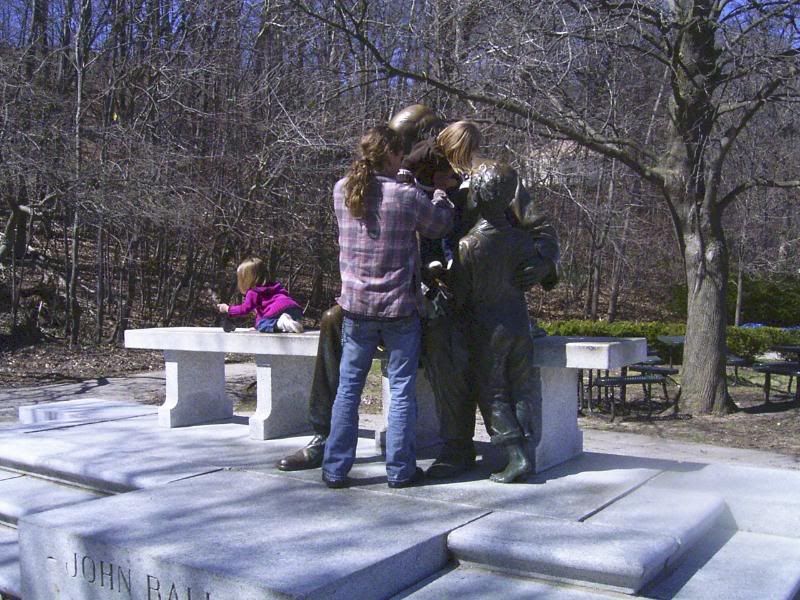 nd, who doesn't remember climbing on the statue of John Ball as a kid?